Today's Riot Rundown is sponsored by Epic Reads.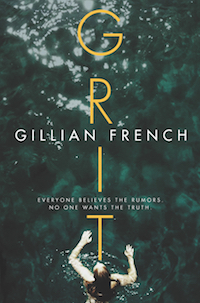 Darcy hooks up, gets drunk, lies to her mom, and smokes. Because of this, her small town in rural Maine labels her "trashy," "easy," and "slutty." What she's doing isn't any different from what the guys in her town do, yet she's the only one who gets flack for it.
But the fun is what's been keeping Darcy's mind off the things she wants to forget: a disturbing secret she shares with her cousin Nell, the mysterious disappearance of her ex-best friend, and that hazy Fourth of July party that ended with Darcy drunk and unsure of what exactly happened.