Hey YA readers!
This week's edition of "What's Up in YA?" is sponsored by Wildman by J. C. Geiger.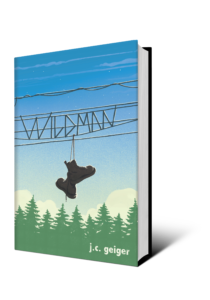 When Lance's '93 Buick breaks down in the middle of nowhere, he tells himself Don't panic. After all, he's valedictorian of his class. First-chair trumpet player. Scholarship winner. Nothing can stop Lance Hendricks.
But the locals don't know that. They don't even know his name. Stuck in a small town, Lance could be anyone: a delinquent, a traveler, a maniac. One of the townies calls him Wildman, and a new world opens up. Lance finds himself drifting farther from home and closer to a girl who makes him feel a way he's never felt before—like himself.
____________________
YA road trip books are among my favorite, and they have been for a long, long time. I love how representative they are of the age of adolescence — there's freedom, as much as there's restriction. There's excitement, as much as there's fear. There are the grand plans and dreams, as much as there are the roadblocks.
But over the last few years, I've kept and eye on the evolution of the YA road trip novel, in part because these books tend to be very white. This isn't particularly surprising, as the stakes for teens of color to just hop into a car and go on a road trip are much higher than, say, a middle class white girl and her friends. Those stakes are not only in terms of personal safety, but also in financial status. There are a small number of exceptions to this, though by and large, you'll find few YA road trip novels starring a cast of characters of color.
Though I'd be first in line to read one and more, to read one that really digs into those challenges.
Road trip novels are also very US-centric. This isn't particularly surprising, either, in part because the bulk of YA books in English are published in the US and thus, have a likely large US-based readership. It's also the case that the US is car-centric in a way that other countries are more public transit oriented.
But over the last year or two, there have been more road trip books set abroad. In light of the start of road trip season, as well as the beginning of summer, let's take a look at the YA road trip books which are set outside of the USA. Note: these will, as mentioned above, be very white. I'd love to hear about additional titles which are more inclusive and/or set in countries and/or continents not noted here.
Descriptions for these titles come from Goodreads. Enjoy!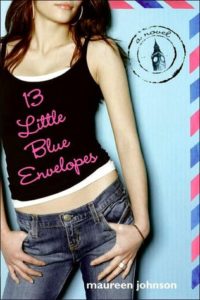 13 Little Blue Envelopes by Maureen Johnson
Inside little blue envelope 1 are $1,000 and instructions to buy a plane ticket.
In envelope 2 are directions to a specific London flat.
The note in envelope 3 tells Ginny: Find a starving artist.
Because of envelope 4, Ginny and a playwright/thief/ bloke–about–town called Keith go to Scotland together, with somewhat disastrous–though utterly romantic–results. But will she ever see him again?
Everything about Ginny will change this summer, and it's all because of the 13 little blue envelopes.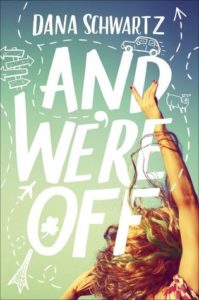 And We're Off by Dana Schwartz
Seventeen-year-old Nora Holmes is an artist, a painter from the moment she could hold a brush. She inherited the skill from her grandfather, Robert, who's always nurtured Nora's talent and encouraged her to follow her passion. Still, Nora is shocked and elated when Robert offers her a gift: an all-expenses-paid summer trip to Europe to immerse herself in the craft and to study history's most famous artists. The only catch? Nora has to create an original piece of artwork at every stop and send it back to her grandfather. It's a no-brainer: Nora is in!
Unfortunately, Nora's mother, Alice, is less than thrilled about the trip. She worries about what the future holds for her young, idealistic daughter and her opinions haven't gone unnoticed. Nora couldn't feel more unsupported by her mother, and in the weeks leading up to the trip, the women are as disconnected as they've ever been. But seconds after saying goodbye to Alice at the airport terminal, Nora hears a voice call out: "Wait! Stop! I'm coming with you!"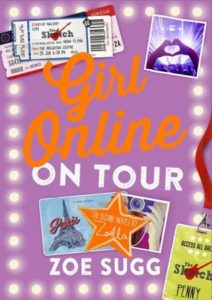 Girl Online: On Tour by Zoe Sugg
Penny's bags are packed.
When Noah invites Penny on his European music tour, she can't wait to spend time with her rock-god-tastic boyfriend.
But, between Noah's jam-packed schedule, less-than-welcoming bandmates and threatening messages from jealous fans, Penny wonders whether she's really cut out for life on tour. She can't help but miss her family, her best friend Elliot . . . and her blog, Girl Online.
Can Penny learn to balance life and love on the road, or will she lose everything in pursuit of the perfect summer?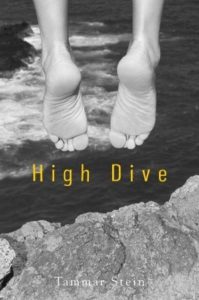 High Dive by Tammar Stein
Arden has a plane ticket to Sardinia to say goodbye to her family's beloved vacation home after her father's sudden death and her mother's deployment to Iraq as an army nurse. Lonely for her father and petrified for her mother's safety, Arden dreads her trip to the house in Sardinia—the only place that has truly felt like home to her. So when she meets a group of fun, carefree, and careless friends on their summer break, she decides to put off her trip and join them to sample the sights and culinary delights of Europe. Soon they are climbing the Eiffel Tower, taking in the French countryside on a train chugging toward the Alps, and gazing at Michelangelo's David in Florence, all the while eating gelato and sipping cappuccino. Arden tries to forget about the danger her mom faces every day, to pretend she's just like the rest of the girls, flirting with cute European guys and worried only about where to party next.
But the house in Sardinia beckons and she has to make a choice. Is Arden ready to jump off the high dive?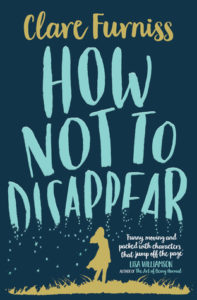 How Not To Disappear by Clare Furness
Our memories are what make us who we are. Some are real. Some are made up. But they are the stories that tell us who we are. Without them we are nobody.
Hattie's summer isn't going as planned. Her two best friends have abandoned her: Reuben has run off to Europe to 'find himself" and Kat is in Edinburgh with her new girlfriend. Meanwhile Hattie is stuck babysitting her twin siblings and dealing with endless drama around her mum's wedding. Oh, and she's also just discovered that she's pregnant with Reuben's baby.
Then Gloria, Hattie's great-aunt who no one even knew existed, comes crashing into her life. Gloria's fiercely independent, rather too fond of a gin sling and is in the early stages of dementia. Together the two of them set out on a road trip of self-discovery — Gloria to finally confront the secrets of her past before they are erased from her memory forever and Hattie to face the hard choices that will determine her future.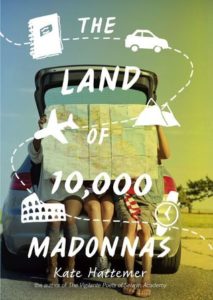 The Land of 10,000 Madonnas by Kate Hattemer
Five teens backpack through Europe to fulfill the mysterious dying wish of their friend.
Jesse lives with his history professor dad in a house covered with postcards of images of the Madonna from all over the world. They're gotten used to this life: two motherless dudes living among thousands of Madonnas. But Jesse has a heart condition that will ultimately cut his life tragically short. Before he dies, he arranges a mysterious trip to Europe for his three cousins, his best friend, and his girlfriend to take after he passes away. It's a trip that will forever change the lives of these young teens and one that will help them come to terms with Jesse's death.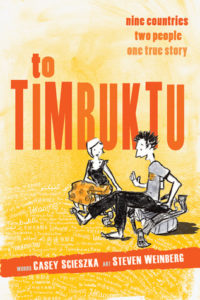 To Timbuktu: Nine Countries, Two People, One True Story by Steven Weinberg and Casey Scieszka (Note: this is a little more on the travelogue side and definitely a memoir, but since it is outside of Europe, I wanted to include it)
Casey and Steven met in Morocco, moved to China then went all the way to Timbuktu. This illustrated travel memoir tells the story of their first two years out of college spent teaching English, making friends across language barriers, researching, painting, and learning to be themselves wherever they are.
Royally Lost by Angie Stanton
Dragged on a family trip to Europe's ancient cities, Becca wants nothing more than to go home. Trapped with her emotionally distant father, over-eager stepmother, and a brother who only wants to hook up with European hotties, Becca is miserable. That is until she meets Nikolai, a guy as mysterious as he is handsome. And she unknowingly finds herself with a runaway prince.
Nikolai has everything a guy could ask for-he's crown prince, heir to the throne, and girls adore him. But the one thing he doesn't have…is freedom. Staging a coup, he flees his kingdom and goes undercover on his own European tour.
When Nikolai and Becca meet, it's their differences that draw them together. Sparks fly as they share a whirlwind of adventures, all the while dodging his royal guard. But Becca's family vacation ends in a matter of days. Will Nikolai and Becca be forced to say goodbye forever, will his destiny catch up to him, or will they change history forever?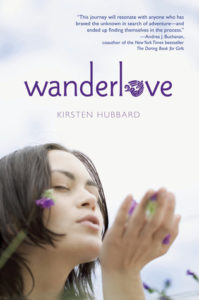 Wanderlove by Kirsten Hubbard
It all begins with a stupid question:
Are you a Global Vagabond?
No, but 18-year-old Bria Sandoval wants to be. In a quest for independence, her neglected art, and no-strings-attached hookups, she signs up for a guided tour of Central America—the wrong one. Middle-aged tourists with fanny packs are hardly the key to self-rediscovery. When Bria meets Rowan, devoted backpacker and dive instructor, and his outspokenly humanitarian sister Starling, she seizes the chance to ditch her group and join them off the beaten path.
Bria's a good girl trying to go bad. Rowan's a bad boy trying to stay good. As they travel across a panorama of Mayan villages, remote Belizean islands, and hostels plagued with jungle beasties, they discover what they've got in common: both seek to leave behind the old versions of themselves. And the secret to escaping the past, Rowan's found, is to keep moving forward.
But Bria comes to realize she can't run forever, no matter what Rowan says. If she ever wants the courage to fall for someone worthwhile, she has to start looking back.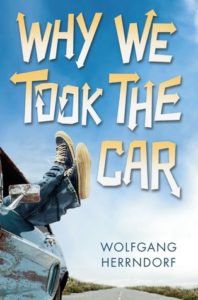 Why We Took The Car by Wolfgang Herrndorf, translated by Tim Mohr
Mike Klingenberg isn't exactly what you'd call one of the cool kids at his school. For one, he doesn't have many friends. (Okay, zero friends.) And everyone laughs when he has to read his essays out loud in class. (Not in a good way.) And he's never, ever invited to parties—especially not the party of the year, thrown by the gorgeous Tatiana.
Andre Tschichatschow, a.k.a. Tschick (not even the teachers can pronounce his name), is new in school, and a whole different kind of unpopular. He always looks like he's just been in a fight, he sleeps through nearly every class, and his clothes are a tragedy.
But one day Tschick shows up at Mike's house out of the blue. Turns out he wasn't invited to Tatiana's party either, and he's ready to do something about it. Forget the popular kids: Together, Mike and Tschick are heading out on a road trip across Germany. No parents, no map, no destination. Will they get hopelessly lost in the middle of nowhere? Probably. Will they make bad decisions, meet some crazy people, and get into trouble? Definitely. But will anyone ever call them boring again?
Not a chance.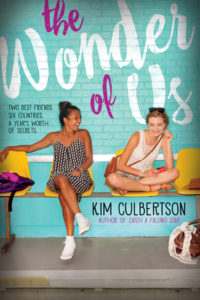 The Wonder of Us by Kim Culbertson
Riya and Abby are: Best friends. Complete opposites. Living on different continents. Currently mad at each other. About to travel around Europe.
Riya moved to Berlin, Germany, with her family for junior year, while Abby stayed behind in their small California town. They thought it would be easy to keep up their friendship—it's only a year and they've been best friends since preschool. But instead, they ended up fighting and not being there for the other. So Riya proposes an epic adventure to fix their friendship. Two weeks, six countries, unimaginable fun. But two small catches:
They haven't talked in weeks.
They've both been keeping secrets.
Can Riya and Abby find their way back to each other among lush countrysides and dazzling cities, or does growing up mean growing apart?
____________________
Thanks for hanging out and we'll see you back here next week with an installment of all the YA news you can use.
— Kelly Jensen, @veronikellymars