Welcome back to In The Club, a newsletter of resources to keep your book group well-met and well-read. Let's dive in.
---
This newsletter is sponsored by Driving Miss Norma by Tim Bauerschmidt and Ramie Liddle.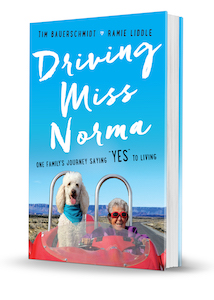 At the age of 90, in the same hospital where her husband of 67 years passed away just days earlier, Miss Norma received the news that she had cancer. Declining traditional cancer treatment, Miss Norma opted instead to live the remainder of her life to the fullest, traveling the country in an RV with her son Tim, his wife Ramie, and their poodle, Ringo. As Miss Norma put it to her oncologist: "I'm 90 years old. I'm hitting the road". Come along for the ride of this unforgettable journey, and let Miss Norma inspire you to say YES to living.
---
Calling all wizards and witches! Pottermore is getting a book club. Kind of? Twitter book clubs are always a bit of a mess — there's no threading so conversations can go off the rails or be hard to follow and hashtags have a tendency to get overtaken by ne'er-do-wells. The extras for each book on Pottermore will be nice, but since you can't have a conversation right there, I am skeptical! If anyone can make it work, though, it's the HP fandom; I look forward to seeing how it unfolds.
Need more book club with your shopping? Talbots is starting a Summer Book Club. Kind of! Is it actually a book club if there isn't a scheduled conversation attached to the books that are given out? I don't think this qualifies as a book club at all, honestly, but that's department store marketing for you. I love the idea! I just wish they had called it the Summer Book Exchange instead.
When you don't actually want to talk about the book: Silent Book Club now easier to find near you! If you're not familiar with them, they organize reading parties in various cities where folks get together to, you guessed it, silently read in the same place for a couple hours. It's probably not actually a book club either, but I'll allow it.
What if your mother/daughter book club doesn't work out? It seemed like the best idea! You had a plan! But sometimes, it just doesn't go how you thought it would. That's ok. If you want to try anyway and need some themed options, here are 100 books about mothers.
Book Club resolution: Read more small presses. We can help with that; here are 12 books out in May. The list includes essays, novels, short stories, and mystery, so lots of options depending on your taste!
And now for our very last installment of Read Harder Challenge recommendations! Since tasks 9, 10, 11, and 16 are either personal or location-specific, I leave you to those. So, here are round-ups of themed lists for the two last tasks, plus a shout-out each to a personal favorite!
For: read a collection of poetry in translation on a theme other than love. (from author Ausma Zehanat Khan)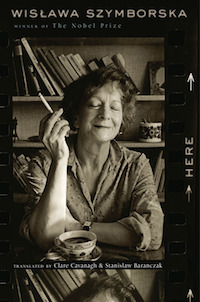 – Here by Wisława Szymborska is a bilingual collection of one of my all-time favorite poets. Szymborska's poetry was a revelation to me as a teenager and 20+ years later continues to stun me.
– A Read Harder-inspired list
– Book Riot's "In Translation" archives
– PEN Award for Poetry In Translation winner list
– Recommended reading from PEN
For: Read a book wherein all point-of-view characters are people of color. (from author Jacqueline Koyanagi)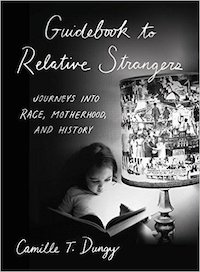 – Guidebook to Relative Strangers by Camille T. Dungy comes out on June 13 and I cannot wait for other folks to start reading it. She looks at motherhood, home, travel, nature, and so many other aspects of life in this gorgeously written memoir.
– A Read Harder-inspired list
– 10 SF/F books with protagonists of color from Bustle (minus the two that don't count and are acknowledged as such!)
– Goodreads discussion for this task
More Resources: 
– Our Book Group In A Box guide
– List your group on the Book Group Resources pagei