Hello fellow mystery fans! I'm back again with some mystery adaptations currently streaming that are worth your viewing time. Pop some popcorn and enjoy!
---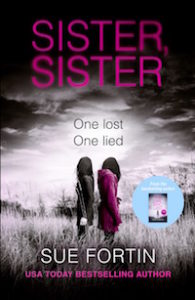 Sponsored by Sister Sister by Sue Fortin
From the USA Today bestselling author comes a brand new psychological thriller…
Alice: Beautiful, kind, manipulative, liar.
Clare: Intelligent, loyal, paranoid, jealous.
Clare thinks Alice is a manipulative liar who is trying to steal her life.
Alice thinks Clare is jealous of her long-lost return and place in their family.
One of them is telling the truth. The other is a maniac.
Two sisters. One truth.
---
Streaming on Netflix: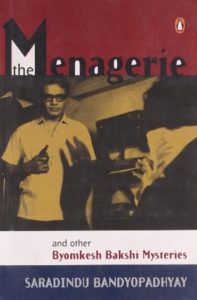 Detective Byomkesh Bakshy!: Set in 1940s Calcutta during World War II, the film is based on Sharadindu Bandyopadhyay's detective mysteries, and after enjoying this adaptation I'm going to have to read whatever has been translated to English. The film felt like a mixture of so many things, but rather than feeling like a strange mishmash it ended up blending really well: there's a vintage movie feel, noir-ish feel, action, drama, a laughing evil genius… While I enjoyed the story and characters (some side characters I actually wanted more of), I really fell in love with the sets and the feeling of the film. Being transported to Calcutta felt like a treat, even if it was set during a war-torn period.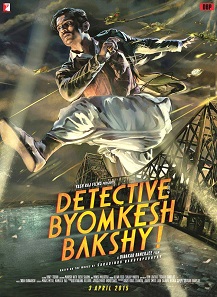 Banerjee asks Byomkesh to please help him find his father, who is missing. They don't get off to a great start since Byomkesh isn't really interested, and Banerjee keeps withholding information. Once Byomkesh is on the case, things don't get easier. There seems to be more mystery surrounding what type of a person Banerjee's father was, creating even more of a challenge in figuring out where he may be or what might have happened to him. I found myself crushing on the actor playing Byomkesh, loving the sets and clothing, and enjoying the film so much that the things I could point out as not having worked really ended up not weighing down the fun experience for me. And I am so here for the sequel!
Streaming on Hulu: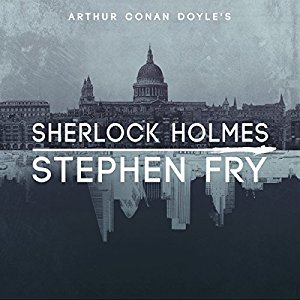 Elementary: I'm always surprised by the amount of people who perfectly fit this show's target audience who've never watched even a minute of it. I always tell them to watch, that they'll really enjoy it. They nod. This usually goes on for a year or two before they finally watch and then I find myself getting texts saying how much they like the show and that Lucy Liu and Jonny Lee Miller were perfectly cast. My response is always, "I know!"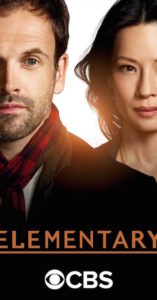 This Sherlock Holmes modern reimagining really works because it's a good television show whether you're a fan of Holmes or never read the classic works and just enjoy procedurals. Holmes is living in Manhattan and his father has forced a sober companion on him: enter Joan Watson, a doctor no longer practicing but instead working to help addicts out of rehab transition back into their lives. This is where the series starts, but not where it stays: Watson and Holmes find themselves (and their careers) changing as they help the police solve cases–as only Holmes can. And Watson. The supporting cast and characters are great, the weekly police mystery along with the longer arc mysteries are always satisfying, and Liu and Miller are fantastic as Watson and Holmes. So not only do I recommend you read Conan Doyle's Holmes (or listen to it, narrated by Stephen Fry!) if you never have, but also go watch Elementary. You can find the 1st four seasons streaming on Hulu.
I leave you with:
The official trailer for TNT's The Alienist, adapted from Caleb Carr's Dr. Laszlo Kreizler series.
It looks like there's a Clue: The Golden Girls edition coming from USAopoly! (It was Rose, with a St. Olaf story, in the kitchen!)
Sherlock season 4 is now streaming on Netflix.
The real, unsolved murder that inspired Twin Peaks.
Next week's newsletter has a little Q&A with Tess Gerritsen!!
And now you can find all the books recommended in Unusual Suspects previous newsletters on this shelf.
Until next time, keep investigating! And in the meantime come talk books with me on Twitter and Litsy–you can find me under Jamie Canaves.