Today's Riot Rundown is sponsored by Little, Brown Books for Young Readers.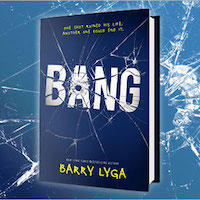 One shot ruined his life. Another one could end it.
From New York Times bestselling author Barry Lyga comes a heartbreaking novel about living with your worst mistake. For fans of This Is Where It Ends, Bang is as true and as relevant as tomorrow's headlines, the story of one boy and one moment in time that cannot be reclaimed.