It's Tuesday, Tuesday, Tuesday! Can you believe March is practically over? I hope you've found a ton of great stuff to read. THERE ARE SO MANY GOOD BOOKS. Speaking of which, I have a few great books to tell you about today, and you can hear about more wonderful books on this week's episode of the All the Books! Rebecca and I talked about a few awesome books we loved, including The Twelve Lives of Samuel Hawley and Beyond Infinity, and we also answered a few questions to celebrate our 100th episode!
This week's newsletter is sponsored by Just Fly Away by Andrew McCarthy.
A debut novel about family secrets, first love, forgiveness, and finding one's way in the world from award-winning writer, actor, and director Andrew McCarthy. When fifteen-year-old Lucy Willows discovers that her father has a child from a brief affair, she begins to question everything she thinks she knows about her life. Worse, Lucy's father's secret is now her own, one that isolates her from her friends, family—even her boyfriend, Simon. When Lucy runs away to Maine to visit her mysteriously estranged grandfather, she finally begins to get to the bottom of her family's secrets and lies.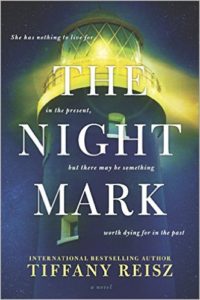 The Night Mark by Tiffany Reisz
If you've never read Reisz, you are in for a treat. I think she is one of the most talented writers working today. This new novel is her first real foray into the fantastical, about a woman carried away by the tides in 1925 who wakes 1921 to find the husband she has been mourning for four years is still alive. It's a romantic time travel mystery that will keep you flipping the pages. Reisz makes writing a book seem effortless, which you know means she works damn hard to make them good.
Backlist bump: If you would like to read more romantic time travel, read Time and Again by Jack Finney. If you'd like something saucy, read The Original Sinner series by Reisz, starting with The Siren.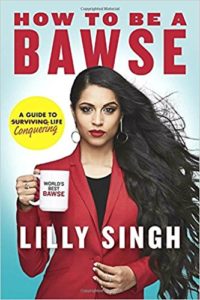 How to Be a Bawse: A Guide to Conquering Life by Lilly Singh
I will 100% admit that I had not heard of Singh before this book, but it didn't stop me from wanting to learn how to be a bawse! Singh is a comedian, actress, and YouTube star, and this book contains her lessons for getting what you want, conquering life, and coming out on top. She's funny and fresh and dishes great tips on reaching your goals, including surrounding yourself with people smarter than you, the importance of kindness, and getting over FOMO.
Backlist bump: I'm Judging You: The Do-Better Manual by Luvvie Ajayi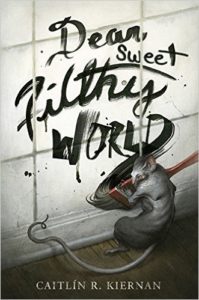 Dear Sweet Filthy World by Caitlín R. Kiernan
Subterranean Press specializes in limited edition works by some of the best authors in the business, and they've certainly hit the jackpot with this collection (Kiernan's fourteenth!!!) of previously uncollected, hard-to-find stories. Kiernan is wildly talented and her stories are full of fantasy and destruction, dreams and desperation. There's a drowned vampire, a dragon's lover, the Black Dahlia, and even a magic wardrobe. In all, twenty-eight stories to delight and destroy you. Perfect for fans of Cherie Priest, Elizabeth Hand, and Michael McDowell.
Backlist bump: The Drowning Girl by Caitlín R. Kiernan
YAY, BOOKS! That's it for me today – time to get back to reading! As always, it has been a delight to share recommendations with you. And if you want to hear more about books, old and new, you can find me on Twitter at MissLiberty, on Instagram at FranzenComesAlive, or Litsy under 'Liberty'!
Liberty