Welcome back, book fans! It's Tuesday, so you know what that means – NEW BOOKS. To start, there's an amazing collection of Mary McCarthy out today from the Library of America. (I always want these collections, even if I've never read the author, because they look so smart and fancy on my shelves. BOOK LIFE.) I also have a few great books to tell you about today, and you can hear about more wonderful books on this week's episode of the All the Books! Rebecca and I talked about a few awesome books we loved, including The Collapsing Empire, Our Short History, and Midnight in America.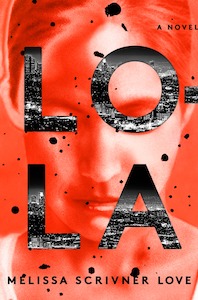 This week's newsletter is sponsored by Lola by Melissa Scrivner Love.
An astonishing debut crime thriller about an unforgettable woman who combines the genius and ferocity of Lisbeth Salander with the ruthless ambition of Walter White. The Crenshaw Six are a small but up-and-coming gang in South Central LA who have recently been drawn into an escalating war between rival drug cartels. To outsiders, the Crenshaw Six appear to be led by a man named Garcia, but the gang's real leader (and secret weapon) is Garcia's girlfriend, a brilliant young woman named Lola.
"Lola is a gritty, fast-paced thriller rife with gangland intrigue layered over a moving story of absolution." –Booklist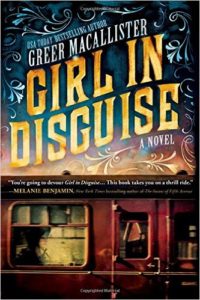 Girl in Disguise by Greer Macallister
The author of The Magician's Lie is back with a fictionalized account of the adventures of Kate Warne, the Pinkerton Detective Agency's first female agent. Warne went undercover in dozens of operations and provided invaluable assistance in helping to solve crimes, thwart plots, and occasionally protect people. (*cough* Abraham Lincoln *cough*) There are hardly any remaining accounts of Warne or photos to show what she looked like. Macallister does a great job with what little there is to learn about Warne and weaves a believable tale of one of America's little-known historical figures.
Backlist bump: Liar, Temptress, Soldier, Spy: Four Women Undercover in the Civil War by Karen Abbott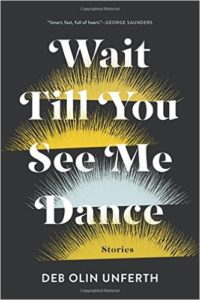 Wait Till You See Me Dance: Stories by Deb Olin Unferth
Fans of Lorrie Moore and George Saunders will love Unferth's first collection of stories, culled from more than a decade of work. These 39 tales are profound, acerbic, and surprising, and most are nothing short of amazing. If you enjoy droll, smart fiction, run to get this book! Hopefully having so many examples of her terrific short fiction in one place will help bring Unferth the new readers she deserves.
Backlist bump: The Collected Stories of Amy Hempel by Amy Hempel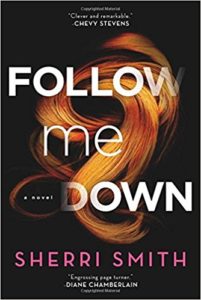 Follow Me Down by Sherri Smith
If you like your mysteries a little more on the vicious side, pull up a chair: Follow Me Down is a deliciously nasty little punch in the mouth. Mia, a pill-addicted pharmacist, returns to her hometown in North Dakota after receiving a call informing her that her twin brother is not only wanted for the murder of a high school student, but that he's missing. There she tries desperately to locate Lucas to clear his name of a crime she can't imagine he committed, while the rest of the town seeks to find him so they can enact revenge. During her search, old wounds are reopened, new enemies are made, and long-hidden secrets are spilled. It's a seriously bumpy ride.
Backlist bump: Sharp Objects by Gillian Flynn
YAY, BOOKS! That's it for me today – time to get back to reading! As always, it has been a delight to share recommendations with you. And if you want to hear more about books, old and new, you can find me on Twitter at MissLiberty, on Instagram at FranzenComesAlive, or Litsy under 'Liberty'!
Liberty