Welcome back to In The Club, a newsletter of resources to keep your book group well-met and well-read. Let's dive right in.
Book clubs are for cities, too: New York City is starting a One Book, One New York initiative, and Chimamanda Ngozi Adichie's Americanah is the inaugural book. Adichie's recent comments regarding transgender women have been disheartening, but Americanah is a strong work and a great book to spur discussion. To sweeten the deal for New Yorkers, Scribd is offering a free audiobook version. And New York is not the only city with such a program; there's a One Book, One Philadelphia, and a Seattle Reads. Get local and check to see if your region has a book club — that's at least one month's pick done!
Don't worry, be booky: Our own Amanda Diehl talks about how she learned to love hosting a book group (spoiler: it took a minute). If you've had this experience, you're definitely not alone. And if your nerves are stopping you from getting one going, maybe this will help!
Armchair book group: Daily Action, a group that encourages people to make daily phone calls to their representatives, has started an online book club and they're one month in. Mid-month, they host a video discussion of the book in question — the next one is for Evicted by Matthew Desmond. It's always hard to tell actual attendance numbers on Facebook, but the March event had over a thousand people logged, and I dig the concept.
Femmes fatale: From Agatha Christie to Natsuo Kirino to Gillian Flynn, LitHub rounds up 30 crime reads written by women in the last 100 years. This is a great place to start if you want wide-ranging, well-written mysteries for your group to dive into, and includes some excellent bonus factoids about the books.
And now for this week's Read Harder Challenge recommendations! Here are round-ups of themed lists for a couple tasks, plus a shout-out each to a personal favorite.
For: read a debut novel.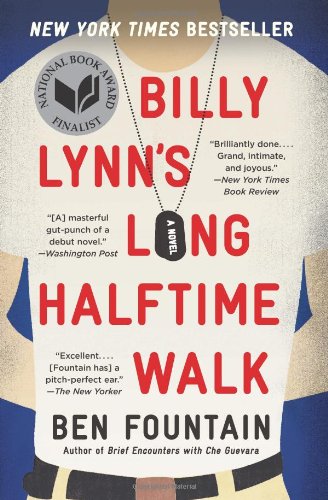 – Billy Lynn's Long Halftime Walk by Ben Fountain is short, funny, and searingly incisive about the way the US treats its armed forces personnel — all of which makes it an excellent book group pick. Bonus: the movie adaptation was directed by Ang Lee!
– The Center For Fiction's 2016 shortlist for the First Novel Prize is all killer, no filler.
– Liberty gives you 100 must-read debuts.
– Liberty also gives you 100 must-read sf/f debuts.
– Bustle's best debuts of 2016 list has a few I loved and a few I missed entirely, which is always a sign of a good list.
For: a book about books.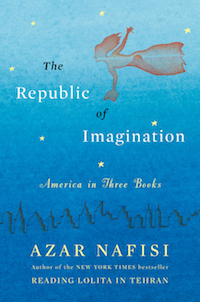 – The Republic of Imagination by Azar Nafisi could be one or several book groups in and of itself. In it, Nafisi looks at four or so American classics and reflects on what they mean in the context both of their own times and in the history and trajectory of the United States. While you may not always agree with her conclusions, there is tons of food for thought (and discussion) herein.
– Author Connie Willis recommends six of her own favorites!
– Margret rounded up 100 for you.
– And our readers suggested 50+ more.
More Resources: 
– Our Book Group In A Box guide
– List your group on the Book Group Resources page
---
This newsletter is sponsored by Duplicity by Jane Haseldine.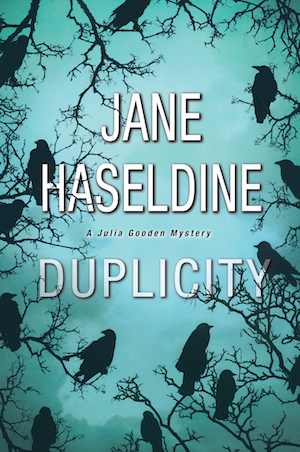 Julia Gooden knows how to juggle different lives. A successful crime reporter, she covers the grittiest stories in the city while raising her two young boys in the suburbs. Julia's marriage, too, is a balancing act, as she tries to rekindle her relationship with her husband, Assistant District Attorney David Tanner, while maintaining professional boundaries. David is about to bring known criminal Nick Rossi to trial for crimes. But the story becomes much more urgent when a courthouse bomb claims several victims–including the prosecution's key witness–and leaves David critically injured. Though Julia is certain that Rossi orchestrated the attack, the case against him is collapsing, and his power and connections run high and wide. Julia has risked her career before, but this time innocent lives–including her children's–hang in the balance, and justice may come too late to save what truly matters…