Okay, I think today might be the BEST new release day ever! *wriggle* There are sooooooo many incredible books out today, your brain – and your bank account – might melt from all the excitement. Thankfully, today is a megalist day, so you can check out a whole bunch of them down below. And you can hear about several of these books on this week's episode of the All the Books! Rebecca and I talked about a few amazing books we loved, such as Pachinko, A Separation, and What You Don't Know.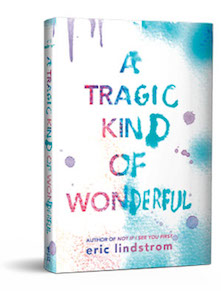 This week's newsletter is sponsored by A Tragic Kind of Wonderful by Eric Lindstrom.
For Mel Hannigan, bipolar disorder makes life unpredictable. Her latest struggle is balancing her growing feelings in a new relationship with her instinct to conceal her diagnosis by keeping everyone at arm's length. But when a former friend confronts Mel with the truth about the way their relationship ended, deeply buried secrets threaten to upend her shaky equilibrium.

As the walls of Mel's compartmentalized world crumble, she fears that no one will accept her if they discover what she's been hiding. But would her friends really abandon her if they learned the truth? More importantly, can Mel risk everything to find out?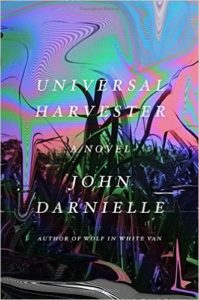 Universal Harvester by John Darnielle
The Evening Road by Laird Hunt
What You Don't Know by JoAnn Cheney
The Stars Are Legion by Kameron Hurley
Wintersong by S. Jae-Jones
I'll Be Damned: How My Young and Restless Life Led Me to America's #1 Daytime Drama by Eric Braeden
Know This: Today's Most Interesting and Important Scientific Ideas, Discoveries, and Developments by John Brockman
Never Caught: The Washingtons' Relentless Pursuit of Their Runaway Slave, Ona Judge by Erica Armstrong Dunbar
All Our Wrong Todays by Elan Mastai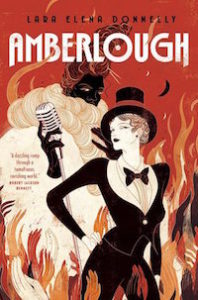 Amberlough by Lara Elena Donnelly
Pretending is Lying by Dominique Goblet (Author), Sophie Yanow (Translator)
The Devil Crept In by Ania Ahlborn
Get Well Soon: History's Worst Plagues and the Heroes Who Fought Them by Jennifer Wright
Swimming Lessons by Claire Fuller
Autumn by Ali Smith
Amiable with Big Teeth by Claude McKay
The Stolen Child by Lisa Carey
300 Arguments: Essays by Sarah Manguso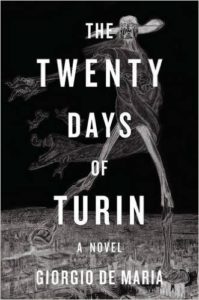 The Twenty Days of Turin by Giorgio De Maria (Author), Ramon Glazov (Translator)
Desperation Road by Michael Farris Smith
Six Four by Hideo Yokoyama (Author), Jonathan Lloyd-Davies (Translator)
The Nature Fix: Why Nature Makes us Happier, Healthier, and More Creative by Florence Williams
The Unseeing by Anna Mazzola
Schadenfreude, A Love Story: Me, the Germans, and 20 Years of Attempted Transformations, Unfortunate Miscommunications, and Humiliating Situations That Only They Have Words For by Rebecca Schuman
Can't Just Stop: An Investigation of Compulsions by Sharon Begley
Hit Makers: The Science of Popularity in an Age of Distraction by Derek Thompson
All the Lives I Want: Essays About My Best Friends Who Happen to Be Famous Strangers by Alana Massey
The Coming by David Osborne
The Possessions by Sara Flannery Murphy
The Nightwalker by by Sebastian Fitzek (Author), Jaime Lee Searle (Translator)
Norse Mythology by Neil Gaiman
Pachinko by Min Jin Lee
Empress of a Thousand Skies by Rhoda Belleza
Caught in the Revolution: Petrograd, Russia, 1917 – A World on the Edge by Helen Rappaport
Darling, I'm Going to Charlie: A Memoir by Maryse Wolinski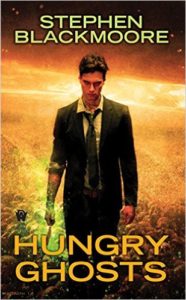 Hungry Ghosts by Stephen Blackmoore
Age of Anger: A History of the Present by Pankaj Mishra
The Freedom Broker by K.J. Howe
Churchill's Ministry of Ungentlemanly Warfare: The Mavericks Who Plotted Hitler's Defeat by Giles Milton
Forever is the Worst Long Time by Camille Pagán
Zodiac by Sam Wilson
This Close to Happy: A Reckoning with Depression by Daphne Merkin
Black Edge: Inside Information, Dirty Money, and the Quest to Bring Down the Most Wanted Man on Wall Street by Sheelah Kolhatkar
A Book of American Martyrs by Joyce Carol Oates
Dance of the Jakaranda by Peter Kimani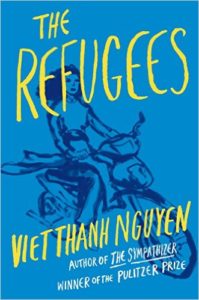 The Refugees by Viet Thanh Nguyen
The Lonely Hearts Hotel by Heather O'Neill
Black Feathers: Dark Avian Tales: An Anthology by Ellen Datlow
King's Cage (Red Queen) by Victoria Aveyard
A Perfect Machine by Brett Savory
Nowhere Near You by Leah Thomas
The Clairvoyants by Karen Brown
A Separation by Katie Kitamura
The Woman Next Door by Yewande Omotoso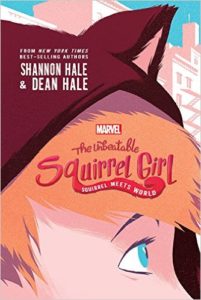 The Unbeatable Squirrel Girl: Squirrel Meets World by Shannon Hale and Dean Hale
The Impossible Fortress by Jason Rekulak
The Burning World: A Warm Bodies Novel (The Warm Bodies Series) by Isaac Marion
Into Oblivion: An Icelandic Thriller (An Inspector Erlendur Series) by Arnaldur Indridason (paperback)
The Lonely City: Adventures in the Art of Being Alone by Olivia Laing (paperback)
Sudden Death by Álvaro Enrigue (Author), Natasha Wimmer (Translator) (paperback)
The Bed Moved: Stories (Vintage Contemporaries) by Rebecca Schiff (paperback)
High Dive by Jonathan Lee (paperback)
See?!? I told you. SO MANY GOOD BOOKS.
That's it for me today – time to get back to reading! If you want to learn more about books new and old (and see lots of pictures of my cats, Millay and Steinbeck), or tell me about books you're reading, or books you think I should read (I HEART RECOMMENDATIONS!), you can find me on Twitter at MissLiberty, on Instagram at FranzenComesAlive, or Litsy under 'Liberty'!
Stay rad,
Liberty