Hello, YA lovers!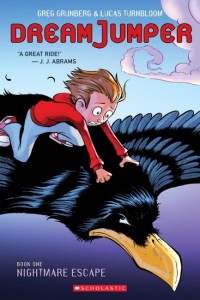 This week's "What's Up in YA?" newsletter is sponsored by Dream Jumper. 
Ben's dreams are all nightmares . . . And his nightmares are real!  He can also jump into other people's dreams. So when his friends start falling victim to an evil dream-monster that prevents them from waking, Ben knows he has to help them. With help from a talking rabbit-companion who has a mysterious past, Ben might just be able to defeat the monster and save his friends . . . if he can figure out how to harness the power within him against his enemies.
Read a free preview at scholastic.com/dreamjumper.
Over the last few weeks, we've talked some big stuff, haven't we? We've covered YA adaptations at the box office, gender and feminism in YA, sexual assault through YA fiction, and in the last newsletter, we got to see a wonderful collection of YA Pride displays. And on Book Riot proper, we've seen pieces on "bad kids," on queer YA that isn't tragic, and YA author Benjamin Alire Saenz wrote a piece about the power of books and community that requires a tissue or ten to get through.
But this week . . .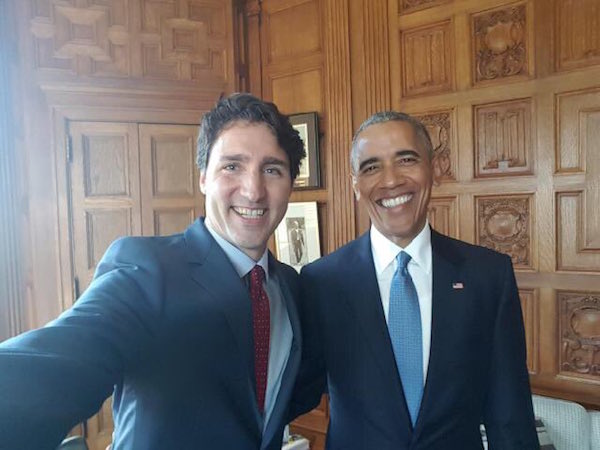 In honor of America's 4th of July and Canada Day long weekends, let's take a break from the heavy work of talking YA.
How about a giveaway? This will be open to subscribers only (meaning if you pass along this link, those who enter will also need to sign up for the newsletter) and it's open world-wide. I've curated a collection of brand new YA titles, along with some backlist titles that are worth your reading time. I'm also throwing in a few advanced reader copies for titles I know YA readers will be eager to pick up ASAP.
Here's what you can win: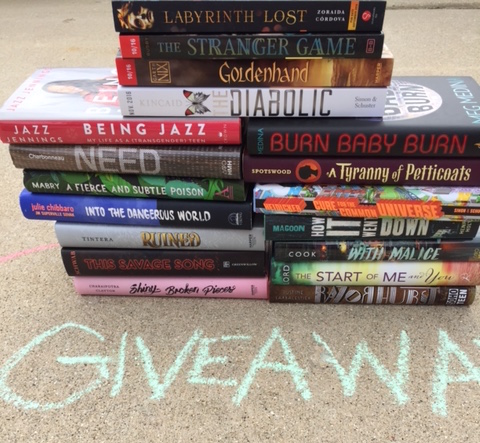 (Ignore that my wonderful chalk art reads "Giveawa" and not "Giveaway" — it's art).
A closeup of the three small piles so you can see the titles: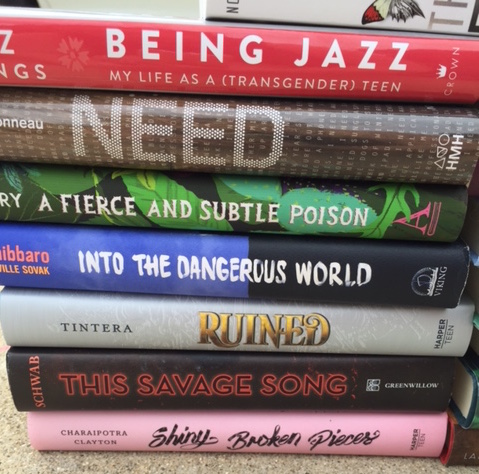 Both of those piles are finished, pristine, beautiful hardcover books.
And here are the four ARCs I've got to give, too: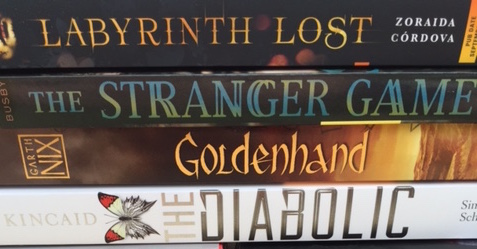 Tempted? Great! All you need to do is fill out the form. Click here to be taken directly to it. I'll pick a winner and email them on or around July 12.
We'll be back to regular YA news programming in two weeks. In the mean time, enjoy a little break and kick back with a great YA novel or two. Perhaps in a future newsletter, I'll be asking you to share your favorite reads from 2016. . . get thinking!