Happy Tuesday! As you read this, I am currently on a bus to Chicago to attend Book Expo America to learn about wonderful books coming out in the next year! You can bet Rebecca and I will tell you all about them on the podcast when we get back. On this week's episode of the All the Books! we talked about some great new releases, such as Mongrels, The High Places, and The Loney. I have a few more great titles for you below, and as always, you can find a big list in the All the Books! show notes. And I want to wish a happy pub day to my pal Dan Wilbur! His book, Never Flirt with Puppy Killers: And Other Better Book Titles, is out today.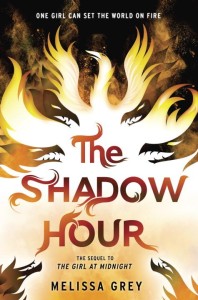 This week's newsletter is sponsored by The Shadow Hour by Melissa Grey, the much-anticipated sequel to The Girl at Midnight.
Everything in Echo's life changed in a blinding flash when she learned the startling truth: she is the firebird, the creature of light that is said to bring peace. The firebird has come into the world, but it has not come alone. Every action has an equal and opposite reaction, and Echo can feel a great and terrible darkness rising in the distance. Cosmic forces threaten to tear the world apart. Echo has already lost her home, her family, and her boyfriend. Now, as the firebird, her path is filled with even greater dangers than the ones she's already overcome. She knows the Dragon Prince will not fall without a fight.
Echo must decide: can she wield the power of her true nature—or will it prove too strong for her, and burn what's left of her world to the ground?
Welcome to the shadow hour.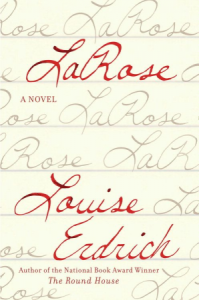 LaRose by Louise Erdrich
Erdrich has solidified her place as a consistently wonderful writer who knows how to break your heart every time. In this case it's a tragic accident involving neighbors, the gift of a child, and the threat of a secret revealed that drives this devastating, beautiful novel.
Backlist bump: The Plague of Doves by Louise Erdrich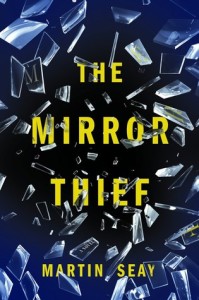 The Mirror Thief by Martin Seay
Fans of David Mitchell will enjoy this enormous, epic novel of interwoven stories transcending time and space. Set in three different Venices – Italy, Los Angeles, and Los Angeles – and involving mirror makers, espionage, ominous councils, secret plans and more, this is an utterly original story that will spin your brain in your skull.
Backlist bump: Bats of the Republic by Zachary Thomas Dodson
Albina and the Dog-Men by Alejandro Jodorowsky (Author), Alfred MacAdam (Translator)
This is one of the stranger things I've read lately, which is fine by me – I love strange! A beautiful amnesiac albino giantess and her protector arrive in a South American town, where Albina's beauty turn the men into wild animals, and they must fend off her suitors while hiding from a dangerous criminal. There's also killer bees and parrots. (Like I said, it's strange.) And certainly not for everyone. But if you like bizarre Kafkaeque stories, then it's for you.
Backlist bump: Where the Bird Sings Best by Alejandro Jodorowsky (Author), Alfred MacAdam (Translator)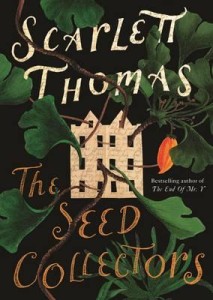 The Seed Collectors by Scarlett Thomas
It sounds like a strange thing to say out loud, but I felt really grown up while reading this book. It's a fantastic, weird novel about love, sex, yoga, botany, and more. The characters say and do questionable (sometimes even unacceptable) things – I yelled out loud at them more than once – but they always do what feels real to them, and that human side is what makes book tick. It's truly an original delight.
Backlist bump: White is for Witching by Helen Oyeyemi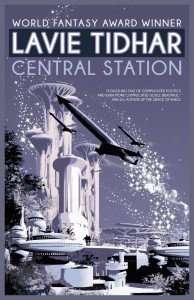 Central Station by Lavie Tidhar
Tidhar is poised to take the scifi world by storm. This latest effort is a wild tale of real life and virtual reality, where a city grows at the foot of a space station, data-vampires hunt their prey, cyborg soldiers hunt for parts, and more, all under the shadow of the interplanetary hub, Central Station. This is a fantastic tale of complicated politics and even more complicated relationships.
Backlist bump: The Forever War by Joe Haldeman
YAY, BOOKS! That's it for me. If you want to learn more about books (and see lots of pictures of my cats), or tell me about books you're reading, you can find me on Twitter at MissLiberty, on Instagram at FranzenComesAlive, or Litsy under 'Liberty'! (OMG I am OBSESSED with Litsy.)
And if you're at BEA this week, and you see me, say hi!
Stay rad!
Liberty